Floor with water damage.
---
On this occasion we came in contact with the costumer because of a waterdamage.
The floor wasn't salvageable. The floor got removed and after pre-treating of the concrete floor we placed a chipwood floor. On this we placed a 9 cm wide 6 mm premier oak tapis parquet. Glued and nailed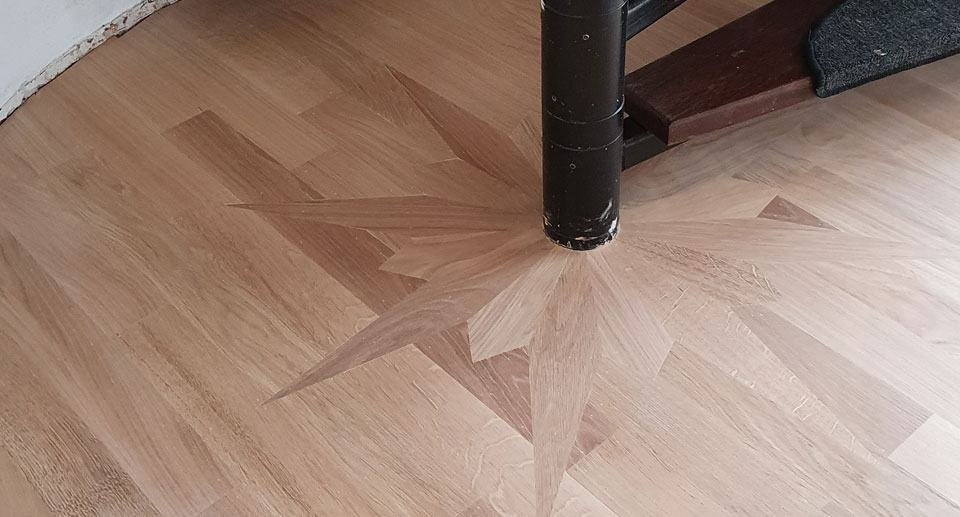 The convector pit grate got replaced by a custom build one . So the pattern would blend in nicely with the new floor. Afterwards the grit got CNC't for a perfect result. Around the striking staircase we build an rose so it would make the hallway even more beautiful. We sanded the floor and filled the smal nail holes with wood filler. Afterwards we re-sanded en polished the floor. We choice the royl skylt oil with Rigo skylt lacquer for a maintenance friendly end result. Job done 😊
See the process photos below.
Do you have a similar problem with your floor? Get in touch.